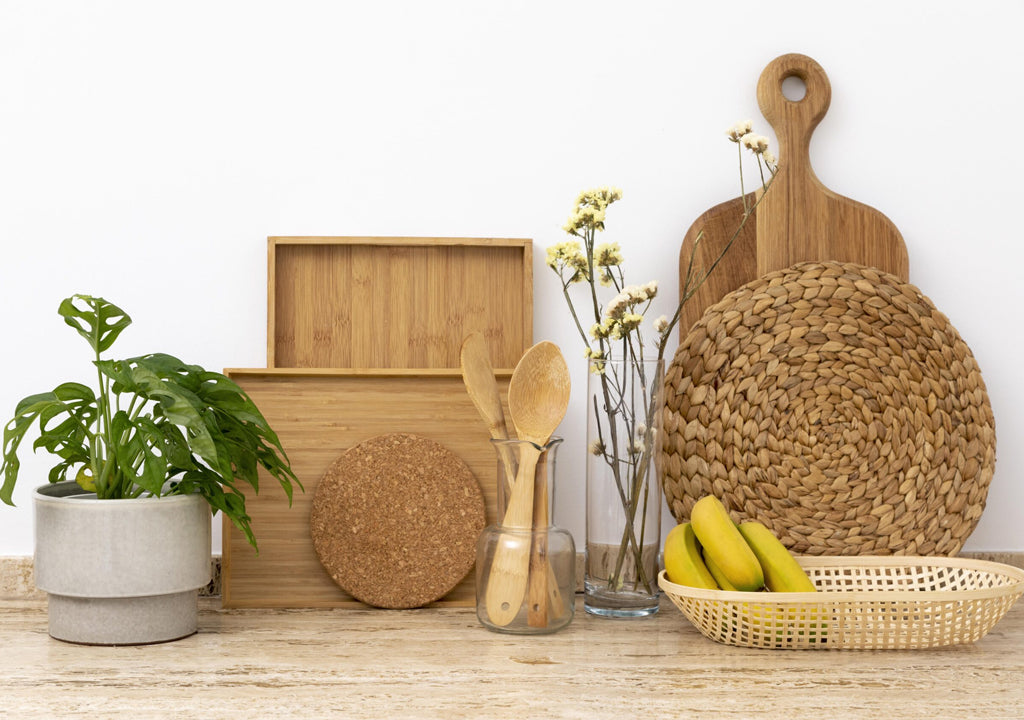 Unleash Your Culinary Creativity with Cuisinart
In the vast realm of culinary art, there's nothing quite like having a trusty assistant in the kitchen to elevate your cooking and baking endeavors. Beyond its primary functions, a food processor can become your secret weapon in creating delicious, restaurant-quality dishes with minimum effort. 
Let's delve into the multifaceted world of recipes and dishes you can whip up with the help of a food processor from a renowned brand – Cuisinart.
Elevate Your Culinary Experiments
When it comes to reliability and high-performance blending, chopping, and mixing, Cuisinart food processors unquestionably stand out in the crowded market. Cuisinart's food processors are designed to cater to your diverse cooking needs, enabling you to explore a myriad of recipes that range from simple to sophisticated. From its robust motor to its razor-sharp blades, every element is crafted to ensure efficiency and durability in your culinary journey.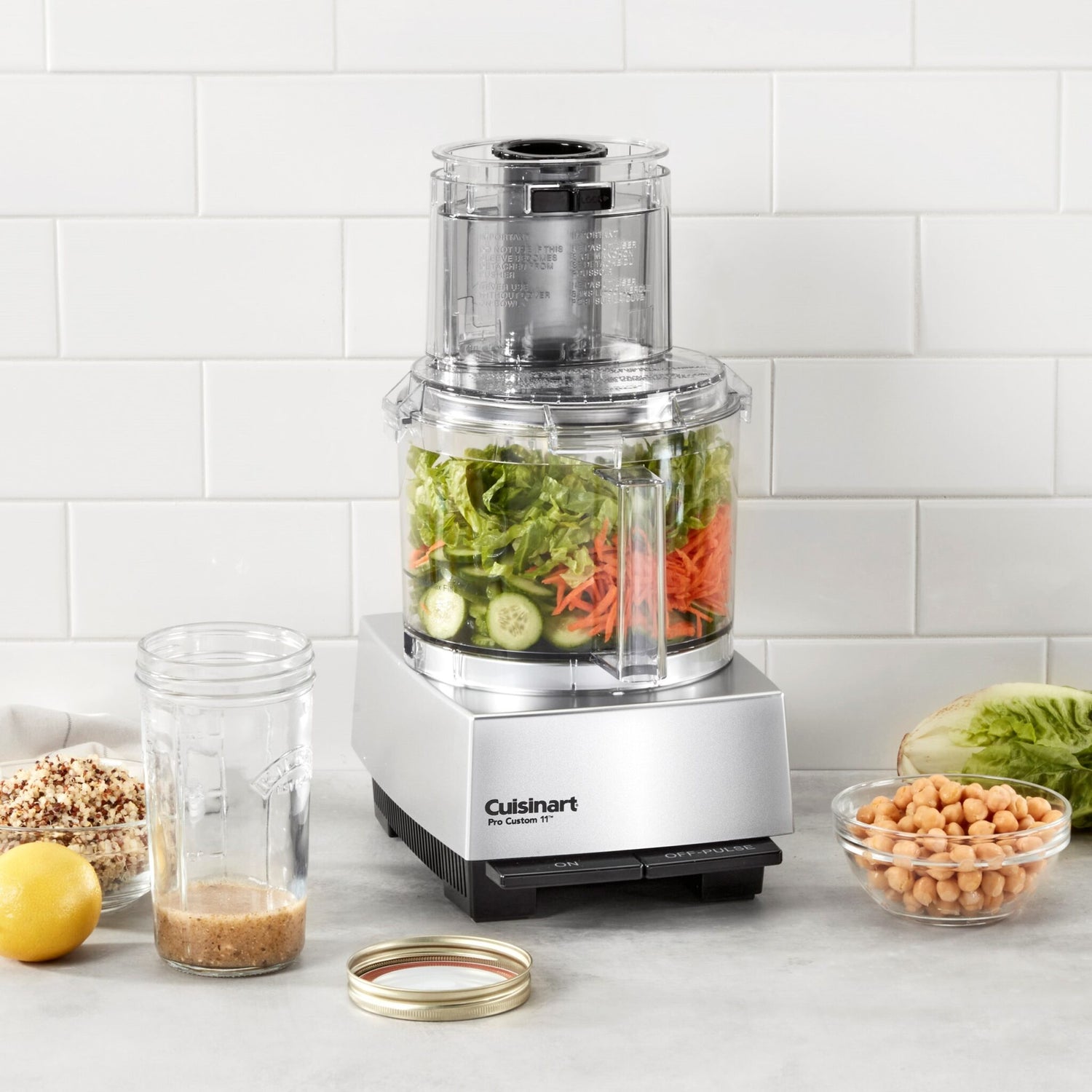 Authentic Replacement Parts
If you're looking to integrate the superior quality of a Cuisinart food processor into your kitchen or need authentic replacement parts, look no further than KitchenWorks. With an extensive online catalog that hosts a myriad of models and spare parts, KitchenWorks ensures that you can continue crafting your favorite dishes without interruption.
Types of Recipes and Dishes to Create
1. Sauces and Dips:

Create velvety smooth sauces, salsas, and dips, such as hummus and guacamole, with impeccable consistency.

2. Dough and Batters:

Achieve perfect pizza dough, pie crusts, and cake batters without getting your hands dirty.

3. Nut Butters:

Go beyond store-bought versions and create custom, preservative-free nut butters, experimenting with your favorite combinations.

4. Soups:

Blend your cooked vegetables directly in the food processor to concoct creamy, wholesome soups.

5. Salads:

Effortlessly chop, slice, and shred veggies, ensuring that making fresh and crisp salads is always a breeze.

6. Ground Meat:

Prepare your own ground meat blends, controlling the fat content and quality of the ingredients.

7. Frozen Desserts:

From sorbets to ice creams, churn your frozen treats to the perfect consistency with ease.

8. Vegetable Noodles:

With spiralizer attachments, transform vegetables into healthy, gluten-free noodles.

9. Homemade Baby Food:

Ensure the best for the youngest family members by preparing nutritious, homemade baby food purees.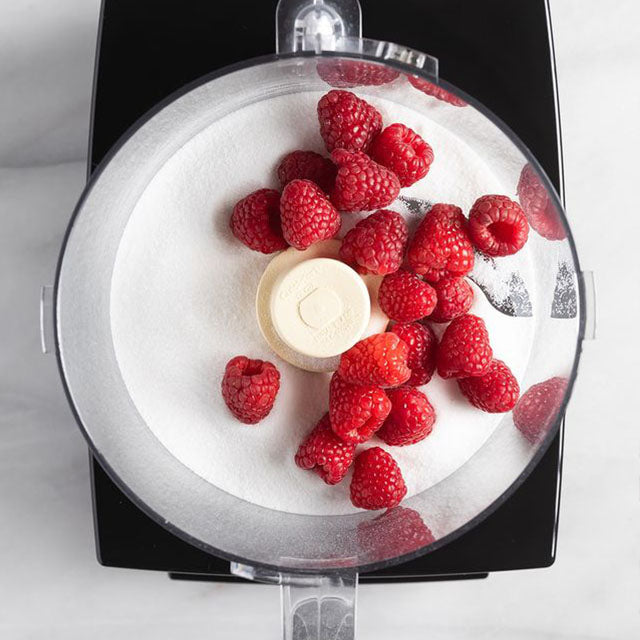 A Catalyst to Culinary Adventure
Cuisinart food processors are not just kitchen appliances; they are catalysts that unlock uncharted territories in your culinary adventures. From beginners to seasoned chefs, these versatile machines provide an unparalleled ease that inspires creativity and innovation in the kitchen. By amalgamating precision and power, Cuisinart assures that your gastronomic creations are always top-notch, making every meal a gourmet experience.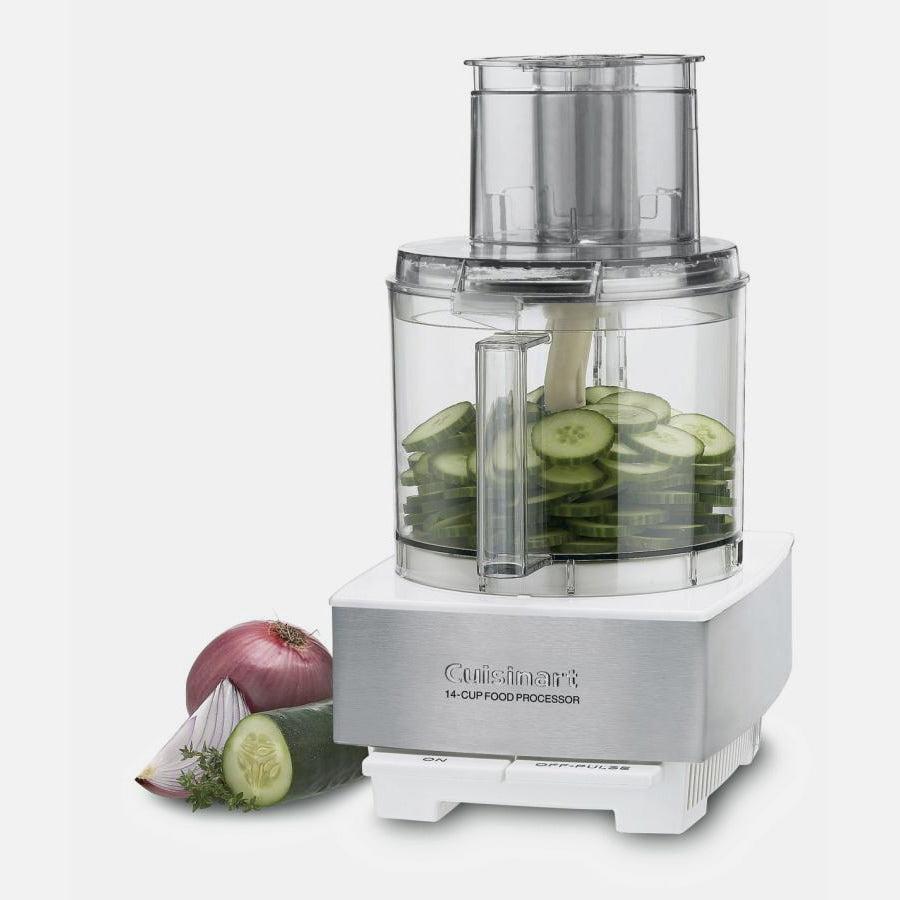 Choosing Cuisinart with KitchenWorks
When you choose Cuisinart, you're investing in an elite culinary experience, and KitchenWorks becomes your reliable partner in this venture. Not only can you browse through various models to select the processor that fits your needs, but you can also effortlessly acquire original Cuisinart replacement parts, ensuring longevity and sustained performance. Let KitchenWorks be your one-stop-shop, accompanying you in crafting culinary masterpieces with the illustrious aid of Cuisinart.
Embark on a delightful culinary journey with Cuisinart and KitchenWorks, exploring infinite possibilities and flavors, while ensuring that every creation is nothing short of perfection. May your kitchens be filled with enticing aromas and your plates with exquisite flavors as you explore the myriad of recipes made effortlessly with a Cuisinart food processor.